SMI undertakes Sustainability Review assignments for mining leases belonging to its members as well as non-members. Till date, SMI has completed audits/reviews for more than 73 mines for various companies and helped them identify critical areas, manage key risks, comply with the statutes and leverage on various opportunities to enhance their overall sustainability performance.
In accordance with the Rule 35 (4) of Mineral Conservation and Development Rules, 2017 (MCDR, 2017) all the working mines for major minerals are mandated to achieve minimum four-star rating within a period of two years otherwise mining operations are liable to be suspended. All the components of star rating template are embedded in the SMI's Sustainability Review System for suggesting remedial measures for achieving higher star rating.
---
SUSTAINABILITY REVIEW: SCOPE & APPROACH
SMI Sustainability Review focuses on assessing the processes and performance of a mine on the following aspects: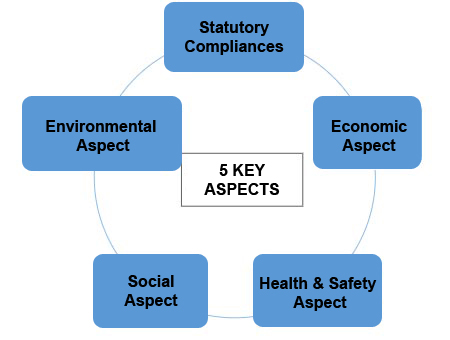 Above five key aspects besides achieving overall sustainability will also facilitate in upgrading the star rating of mines in line with the stipulations made in MCDR, 2017.
---
BENEFITS OF SMI SUSTAINABILITY REVIEW
SMI's Sustainability Review can help your mine to: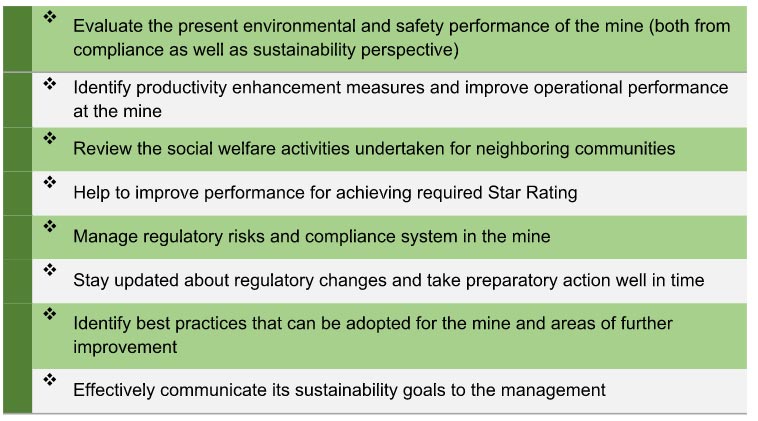 ---
Our Clients